Kurs auf Anfrage!
Du interessierst dich für den Kurs?
Schicke mir eine Email! Zur Zeit gibt es hier noch keinen Gruppenkurs, aber gerne unterhalte ich mich mit dir unverbindlich über die Möglichkeiten eines ndividuellen Coachings.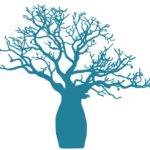 "In order to love, you need to be at home in yourself." 
Eline Snel
Why is a Mindful Parenting course maybe just right for you?
Being a parent is another area in which we are expected to excel - a crazy marathon with never-ending activities that consist of playing mummy or daddy taxi, navigating homework (and more recently distance learning), responding to all kinds of needs and wishes, but also our ambition to achieve certain educational goals and then each of our children comes along with their own individual characteristics and features. And then there are the spontaneous things that come up: a flat tyre, dishes that fall to the ground and break into a thousand little pieces, or a conflict at work... It is no wonder that we often lose sight of the essential, that we only function and do not do justice to ourselves or our children, while we slowly but surely reach the edge of exhaustion.
Wouldn't it be great if we could remain calm and relaxed in the flood of daily demands? And instead of exploding like a volcano, laughing about little misfortunes?
"Oh dear", do you think, "now I have to stay relaxed with all this stress? this is just another demand I have to meet?
Let's take a closer look: With mindfulness in education, we manage to realign our inner compass, to clear out our own and acquired claims and beliefs and to make our everyday life more conscious. In doing so, we rely on putting on the oxygen mask first, as in an emergency situation in an aeroplane, and taking care of ourselves first, so that we can give our children the attention and guidance they need. 
We explore our programmed values and beliefs and how they may contrast with each other and with the messages we are exposed to on a daily basis, usually without being aware of them. We learn together in the group to look at ourselves, our children and the world around us with curiosity and openness. In doing so, we practise showing ourselves and others more compassion for needs and wishes. This opens up new perspectives on our life and our place in the world. This helps us to bring more peace and serenity to all our interactions, including those with our children. Once you have established your mindfulness practice for yourself, you may want to bring more mindfulness into your family. You can invite your children to explore mindfulness and help them to develop calm, concentration and an open and curious view of life and its myriad wonders and challenges. Children learn through what they are shown. Therefore, it makes little sense to force any kind of mindfulness practice on them. They will learn to be mindful of themselves simply by having their mum or dad be mindful of themselves and of how they interact with them.
Aim of the course is to introduce you to the practice of mindfulness, create a space where you can experience this wonderful and powerful way of being, and support you in bringing mindfulness into your parenting and beyond. The group setting allows you to learn together.
Course content includes exercises for mindful breathing, awareness of the body and senses, thoughts, feelings and emotions, self-reflection exercises, stories and poems. There are exercises to be completed at home which will help you to integrate mindfulness into your everyday life.
Cost of the Mindful Parenting Course  
400 € * 
inclusively pre-course interview
8 weekly sessions of 2 - 2,5 hours 
5-hour silent retreat 
Zugang zur MindfulMangoApp mit allen Materialien und
Meditationen zum als Audios
* This course is unfortunately not subsidised as a prevention course from Central Test Centre for Prevention .
The online live! sessions are conducted via Zoom.
What you need for the sessions: 
a stable internet connection
Web-cam (usually integrated into a laptop)
Headset or Microphone and Speaker
a chair, (meditation) cushion or meditation bank
(ggf. auch Sofakissen o.ä.)
Yoga mat or towl
small pillow for the head and a blanket
a cup of tea, water and maybe a small snack
a place where you will be undisturbed for the duration of the session
A registration is only binding, after we have had the preliminary talk and you have decided to participate. The course fee is due as soon as you have received the course confirmation by email. Withdrawal of registration can only be made at least 48 hours before the first lesson. A refund of the course fees after this period is not possible.  
Would you like a taster? 
Have a listen to "Minute of Mindfulness" im Cape Talk Radio Südafrika an (auf englisch) oder eine Short Breathing Pause on YouTube (German)
How does the preliminary interview work?
Please contact me if you are interested in doing this course in English as soon as possible in 2021. Dates for the course will be finalized early 2021. Datum wird noch bekannt gegeben.
I will then send you a questionnaire that I would like you to fill in. On this basis we will then have the preliminary talk. We will arrange the date by email. I will then send you a link to the meeting room before our appointment. In the preliminary talk we can talk about your expectations of the course and see if the course is a good fit for you at this point in your life.
I am looking forward to exploring the mindfulness practice with you.