Mindfulness Courses & Online Counselling
Waking up to living the moment
…diesen Moment bewusst zu erleben.
…gewahrwerden, fühlen und akzeptieren was hier ist.
…sich so anzunehmen, wie an ist. 
…den Mut zu haben, sich so zu zeigen wie man wirklich ist. 
…Beziehung mit sich selbst, anderen und der Welt bewusst einzugehen und zu gestalten.
Wünschst du dir weniger Stress?
Möchtest du das Leben mehr genießen lernen?
Dir selbst dein/e beste Gefährte/in sein?
Dann ist das Erlernen der achtsamen Lebenskunst vielleicht genau der richtige Weg!
Begin with a little check-in:
Translation soon to come.... Wo befindest du dich gerade auf deiner
Lebensreise?
Bist du gerade…
an einer Weggabelung (du weißt nicht so genau welchen Weg du einschlagen sollst)

auf einem Umweg (was dir bevor steht, fühlt sich nicht richtig an)

in einer Sackgasse (du fragst dich ob das alles gewesen sein soll) oder

kennst du deine Richtung und den Weg dahin?
Lebst du ein Leben …
im rasanten Tempo auf der Überholspur (Du fühlst dich gestresst, bist vielleicht ein

Workaholic, nimmst dir nie Pausen, stehst kurz vorm Burn-Out, hast nie Zeit für dich)

mit angezogener Handbremse (du willst und du kannst, aber etwas hält dich zurück oder steht dir im Weg)

auf dem 

Standstreifen (es scheint sich gar nichts zu bewegen, obwohl du vielleicht schon eine Idee hast, wo du hinwillst) 

mit dem Gefühl alles ist im Fluss oder auch "Es läuft!"
It is never too late to change direction or speed on our journey. There is no right or wrong, it is about you determining direction and speed yourself.
In der Online-Beratung unterstütze ich dich darin, Klarheit über deine Richtung zu gewinnen, begleite dich bei den ersten Schritten und wir schauen gemeinsam immer mal wieder nach wie du unterwegs bist.
Achtsamkeit hilft dabei den Weg besonnen zu beschreiten, sich von Rückschlägen nicht unterkriegen zu lassen und die einzigartigen Augenblicke auf der Reise bewusst zu erleben und zu genießen.
Feel free to contact me with a question or to book a 20-minute Get-to-know-You Session.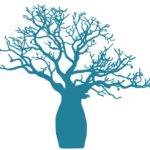 "This is the story of how we begin to remember,
This is the powerful pulsing of love in the vein,
After the dream of falling and calling your name out,
These are the roots of rhythm,
And the roots of rhythm remain."